Synthetic vs. Conventional Oil – Which Should You Choose?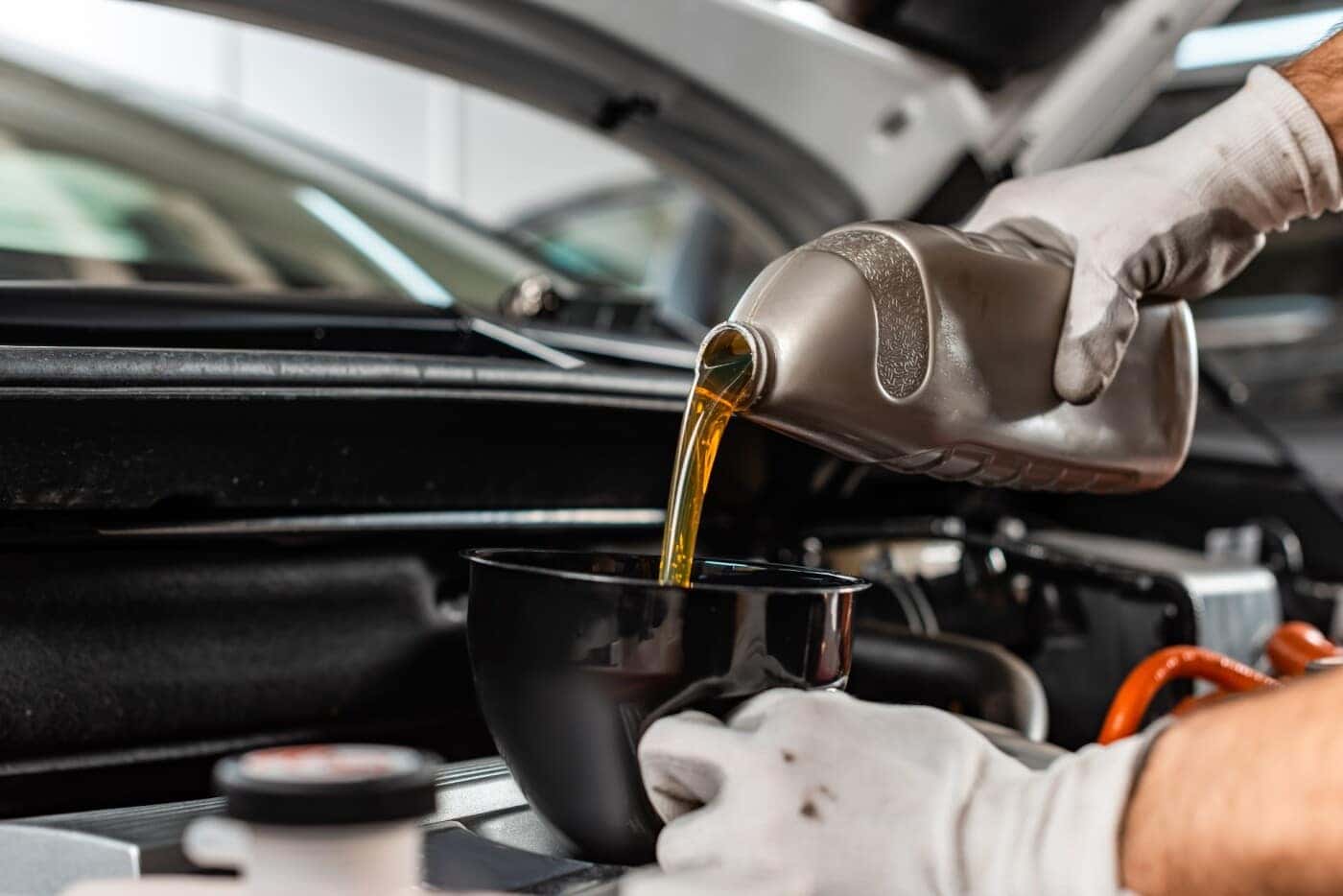 Have you been presented with a synthetic vs. conventional oil decision at a Amber quick lube shop? It's a question that most drivers aren't sure which to choose, especially if it's their first time getting an oil change in a new car. But don't worry. The service center staff at John Holt Auto Group, Inc. wants you to be prepared for your next oil change. So, we've put together a comparison below to help you with your synthetic oil vs. regular oil debate. We even do a detailed synthetic oil vs. synthetic blend comparison, as well.
Synthetic vs. Conventional Oil – How They're Made
You've seen those oil wells pumping away, extracting crude oil from the ground. That's conventional oil. Contrary to popular belief, this oil did not start as dinosaurs, but rather as organisms that lived around the same time as dinosaurs. Synthetic oil, on the other hand, is created from chemicals. That turns out to be an advantage on the synthetic side of this synthetic oil vs. regular oil comparison, especially since many of our Tabler customers are concerned about using up fossil fuels.
Synthetic Oil vs. Regular Oil – Viscosity
Any synthetic vs. conventional oil comparison should address viscosity, or the ability of the oil to flow through the engine. Conventional oil contains more contaminants than synthetic oil, resulting in more engine sludge and buildup. Synthetic oil flows better at all temperatures because it is cleaner. That means the various parts of your engine are better lubricated with synthetic oil. All of this translates to better engine performance, including better gas mileage in many cases. Synthetic oil also has to be changed less frequently than conventional.
Full Synthetic Oil vs. Synthetic Blend – What's the Difference?
Synthetic blend is pretty much what the name sounds like. It's a blend of synthetic and conventional oil. So, it performs better than conventional, but not quite as well as full synthetic. Synthetic blend is also less expensive than full synthetic oil, which is often taken into consideration when comparing full synthetic oil vs. synthetic blend.
Let John Holt Auto Group, Inc. Do Your Next Oil Change
We make it easy to get your oil changed at our service center. Simply schedule service near Norge today, then let us handle it for you! You can even enjoy service specials for additional ways to save on those mundane but vital pieces of maintenance that your car needs.
More from John Holt Auto Group, Inc.
If you're looking for a full-size SUV that is well-equipped for your weekend adventures in Amber, it's worth taking a look at the Chevy Tahoe. The Chevy Tahoe has built a reputation for its cavernous interior, smooth ride, and state-of-the-art technology, and the 2022 model is no exception. But how many pounds can the…

The 2022 Chevy Silverado 2500 has proven time and again to be one of the most popular and powerful trucks on the market. If you're in need of something that can give you unmatched towing, you may be asking, "How much can the Silverado 2500 tow when properly equipped?" With a maximum towing capacity…

If you're shopping around Amber for a spacious and feature-loaded crossover, do yourself a favor and take a moment to research the Chevy Equinox interior. From the Chevy Equinox interior colors, Chevy Equinox interior dimensions, Chevy Equinox cargo space, and Chevy Equinox interior technologies, you'll be amazed by how many boxes the Equinox can…